One of my favourite places that I've ever been to has to be Bali! It's a place that offers everything from beaches to jungle to rice fields to amazing cafes and shopping. There is so much to see and experience.
Bali can either be a luxe holiday or a backpacker's dream, it's whatever you make it. If you don't know where Bali is, it's a province of Indonesia. This is my travel guide to Bali and the amazing journey I went on.
Before we get started there's just a few things to know before we start:
The best time to visit Bali is during the island's dry season. From May to October, you won't have to worry about rain ruining any outdoor activities, and humidity levels are low all summer.
The main languages spoken in Bali are Indonesian, Balinese and English.
The currency of Bali is the Indonesian Rupiah. 1 USD is equivalent to about 14016,00 IDR.
There are plenty of ATMs in Bali's main cities like Ubud and Canggu. As long as you're not eating at local 'warung' restaurants, you can pay for your meal with your credit card, but cash is preferred.
The plugs in Bali are type C and F. The standard voltage is 230 V, and the standard frequency is 50Hz. I recommend buying a universal adapter (make sure it has surge protection) and using a converter for hairdryers and hot tools.
Bali is one of the safest destinations for solo female travellers! The biggest thing you need to watch out for is road safety, especially if you're renting a motorbike. Take a taxi if you're not a confident rider. It will always be cheaper than a hospital bill.
So, let's get on this journey…
First stop…Seminyak!
Seminyak is where you'll find world-class surfing and some of the best vegan food.
A few places to stay at include (price for 2 people per night):
You can also find so many more amazing deals on Airbnb. The great thing about Bali is that you can find so many Instagram worthy places to stay at for such a little price!
What to do:
Spend the day by the pool at Potato Head Beach Club
Have a cup of coffee at Revolver
Check out the art at Nyaman Gallery
Go surfing at Seminyak Beach
Go shopping on Jalan Raya Seminyak which is full of small boutiques and clothing.
Where to eat:
Next stop…Canggu!
Canggu is one stop in Bali where there's not much to do, however, you can just sit and relax whilst taking in the views of the rice fields or the beach.
Where to stay (price for 2 people per night):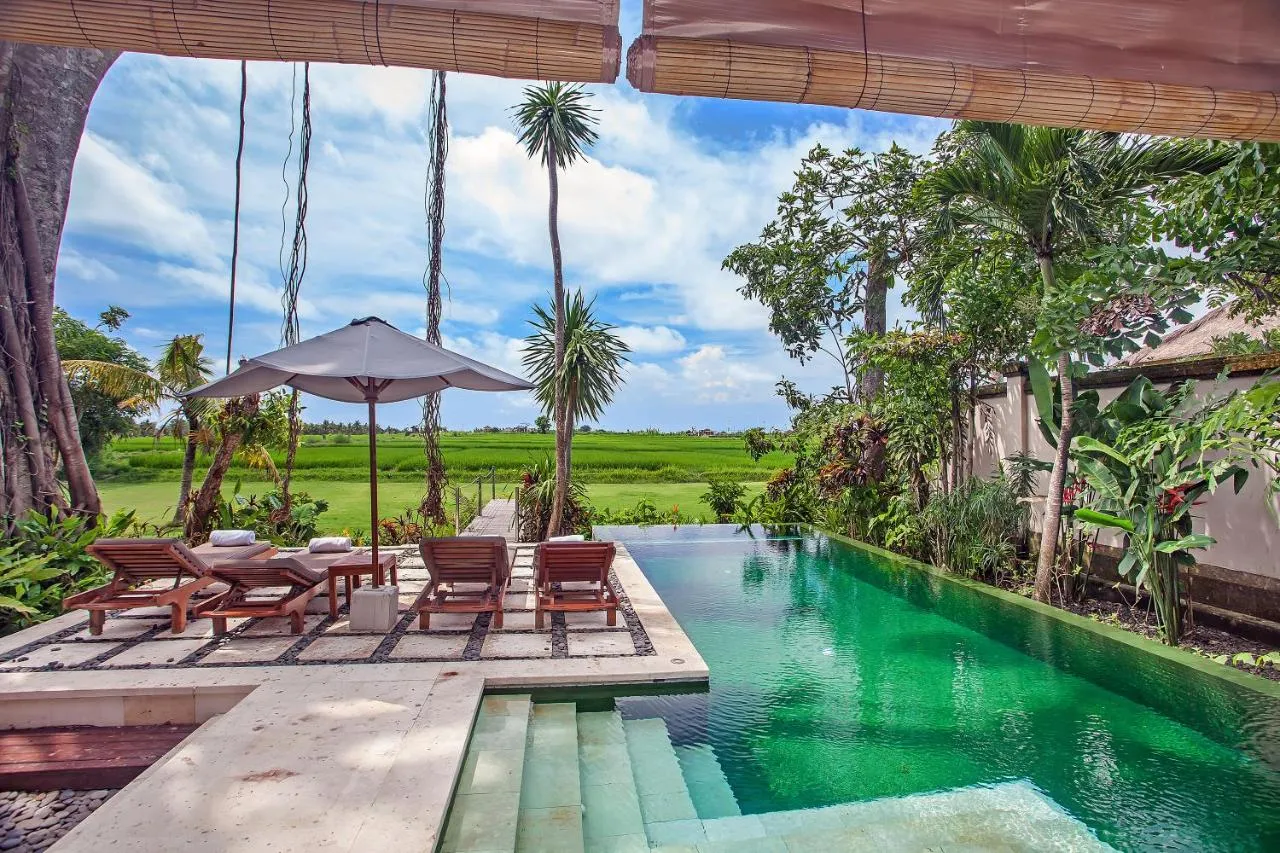 What to do:
Pura Tanah Lot Temple
Take a bike ride around the rice fields
Watch the sunset on the beach
Go surfing
Have a massage overlooking the rice fields
Go to Finns beach bar
Where to eat:
Nusa Islands
After Canggu, get a boat across the ocean to Nusa Lembongan where you can explore all the Nusa Islands. Book the boat in advance when travelling to the islands as it's such a better price! The journey will take around 30 minutes to get to Nusa Lembongan. The Nusa Islands show what Bali used to be like as it's not as developed as Bali mainland, which also allows you to see some of Bali's beauty. The easiest way to get around is on scooters which could grab for around 70,000 IDR per day. I did end up falling off so just be careful, but you'll get the hang of it!
Where to stay (price for 2 people per night):
What to do:
Visit the Devil's Tears
Dream Beach
Blue Lagoon
Mahana Point Cliff Jump
Kelingking Beach
Angels Billabong
Broken Beach
Crystle Bay Beach
Where to eat:
    Last stop…Ubud!
     Ubud is known as the yoga capital, however, there's so much more to do here. It was probably my favourite place out of the whole of Bali! Ubud has by far the most attractions to offer and none of them will disappoint.
Where to stay (price for 2 people per night):
Things to do:
Visit the Monkey Forest
Get enchanted by the Puri Saren Palace
Tegenungan Waterfall
Bali Swings
White Water Rafting on the Agung River ( This was honestly one of the best activities that I've ever done and the views are amazing.) 
ATV around the forest
Cooking Class
Pura Tirta Empul
Where to Eat:
And that comes to the end of the trip! You can definitely add more places like the Gili Islands or Jimbaran ect. It all depends on how much time you have and what kind of trip you want to make it!
Feature image credit: @dex_krisna – Unsplash
Written by Elysia Tembe